The very best sunroom ideas bridge the gap between indoors and out. Whether you live in the deep south or the Pacific Northwest, having a well-designed sunroom allows you to enjoy the beauty of the outdoors while maintaining all of the necessary creature comforts. 
Whether you're looking to turn a screened-in porch into a four-seasons room, your sunroom is part of a larger home addition ideas, or you're simply looking to squeeze more life from your existing sunroom, we've rounded up our favorite sunroom ideas from leading design experts.
Sunroom ideas
Wondering what you can do with a sunroom? From sunroom furniture inspiration and room layouts, to architectural details and exteriors, these sunroom ideas will break open the possibilities. 
1. Add a fireplace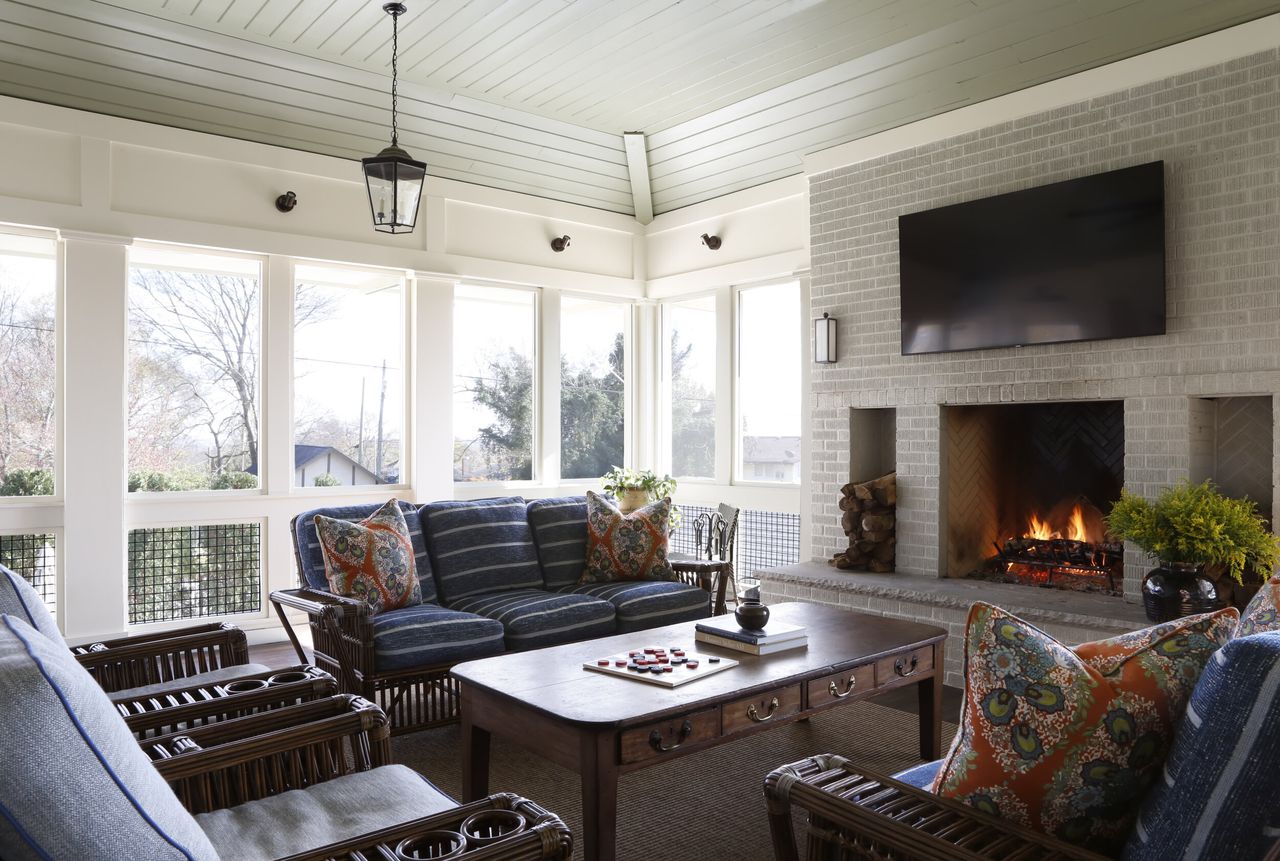 Sunrooms are designed to let as much light in as possible, which means lots of windows. That also means these rooms typically have less insulation and lose heat faster in the winter. If you're planning a home addition with a sunroom up north, consider fireplace ideas, which could be a new model – or perhaps you can build your sunroom around an existing chimney to create a cozy ambience regardless of the temperatures outdoors:
Above, designer Rachel Halvorson centered her client's sunroom design around a large, wood burning fireplace. 
2. Try an all-white sunroom idea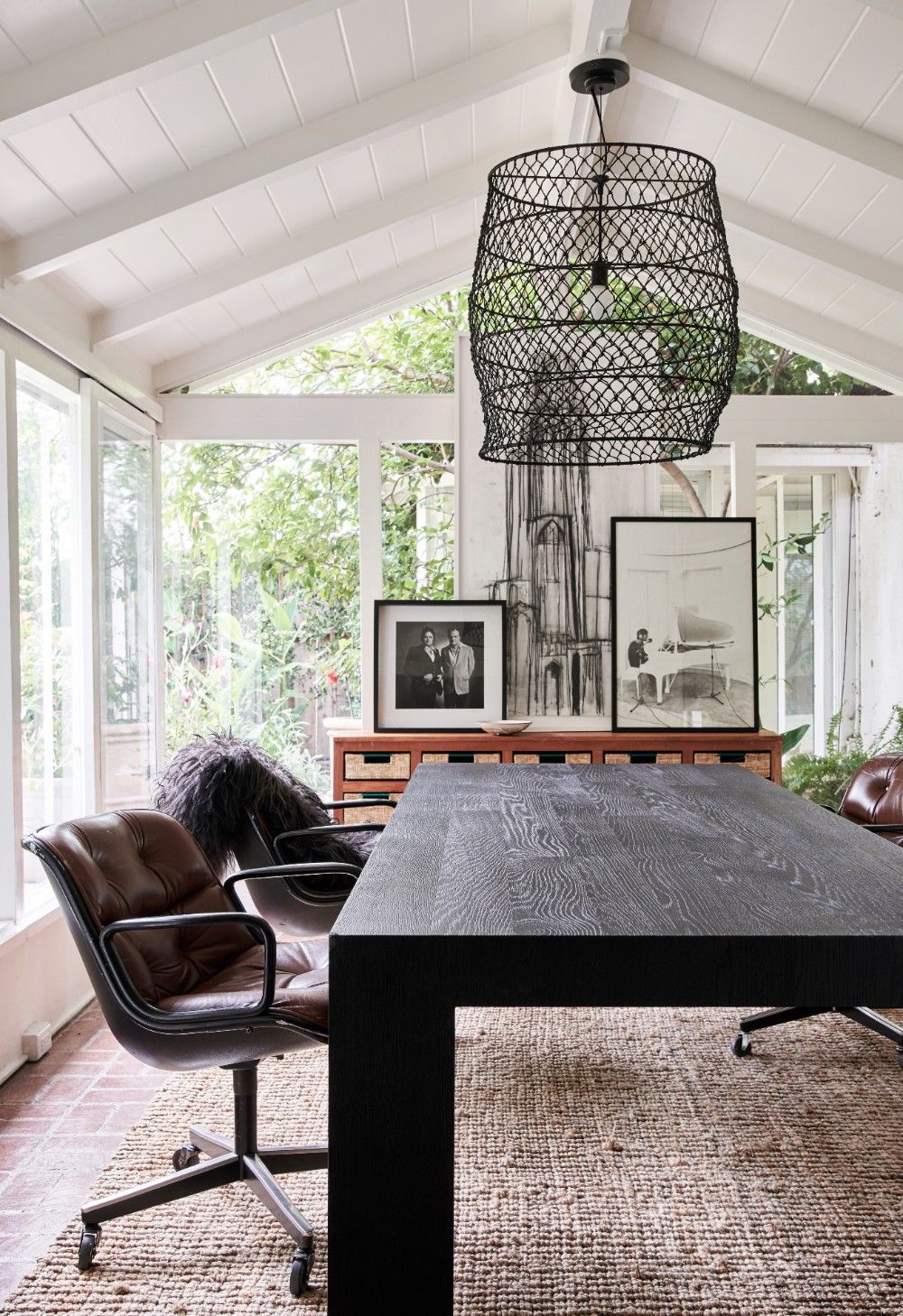 Capitalize on the light flooding into your room with a fresh coat of white paint on the walls. Since white is reflective, it'll bounce the light around the room and make the space appear even brighter. Designer Leanne Ford, known for her way with white, offers up a perfect example in her own home, above. 
3. Or, try a moody sunroom idea instead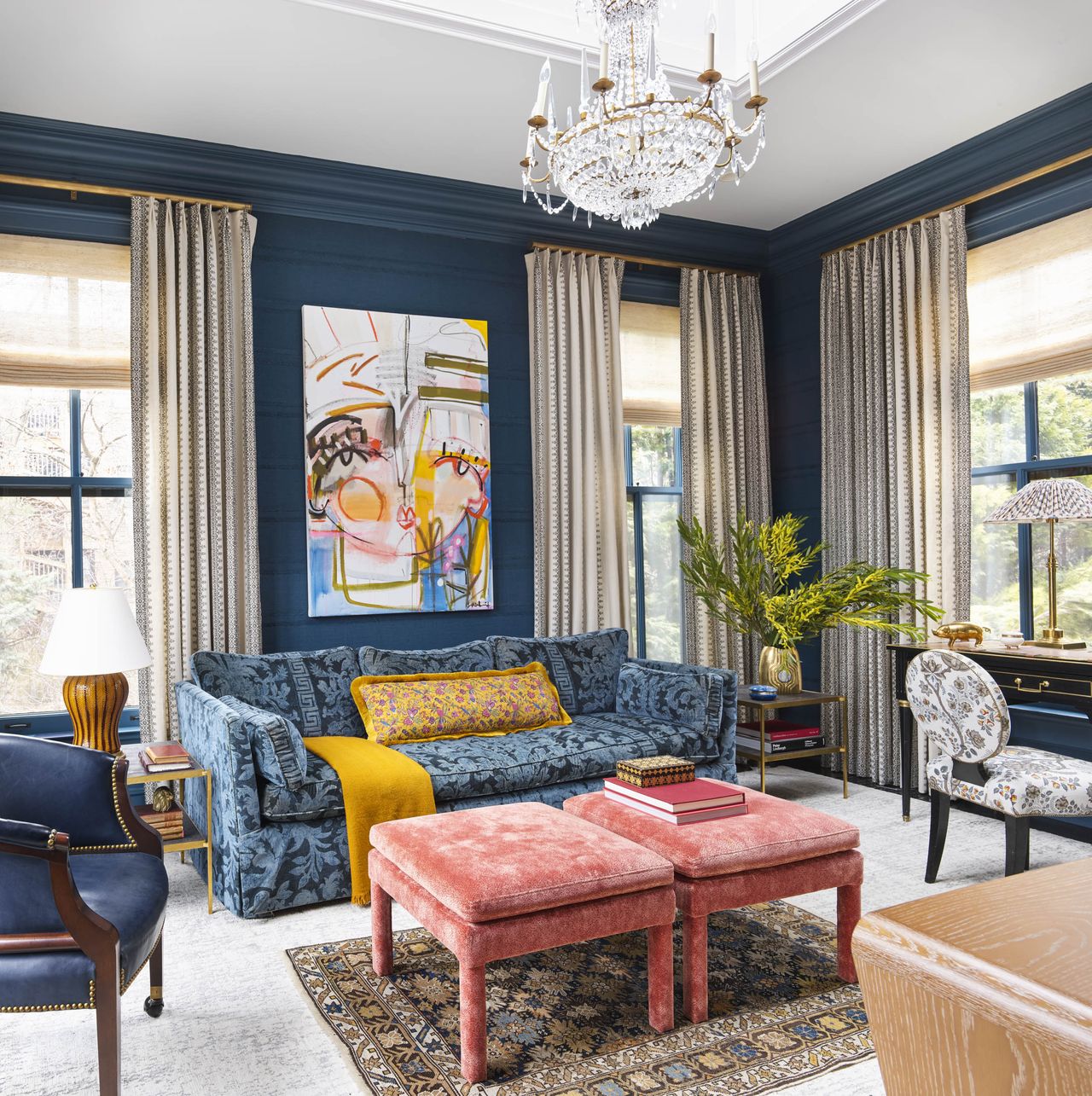 If you've been looking for a place in your home to test out a dark color, the sunroom might be just the spot. If it seems counterintuitive to go dark in a space that's all about celebrating light, take heart: lots of natural illumination means that your sunroom will still feel bright and welcoming even with a deep hue on the walls. 
The walls of windows and overhead skylight in this sunroom, from Chicago-based designer Summer Thornton's book Wonderland, create a flood of natural light that lets the nuances of the rich blue wall color show through. 
'When you've got a sun room that's flooded with light, it gives you the ability to go moodier and deeper with your palette without things feeling dark. We applied this amazing burlap wall treatment to the walls in Spellbound by Benjamin Moore because it gave a richness to the space,' explains Thornton. 'Then we played with tonals with a rich blue sofa. With windows on three sides and a huge skylight above, the room remains sunny and bright, but never preppy or sugary sweet. It makes it the perfect space for a home office or to cozy-up and read a book.'
4. Arrange sunroom furniture to capture a view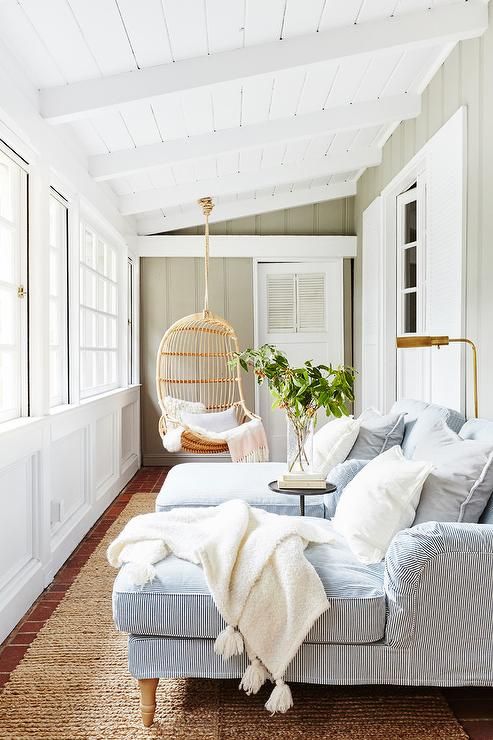 If your sunroom has a view, take full advantage by arranging your sunroom furniture to face the windows.
In this petite space, designer Clara Jung of Banner Day Interiors positioned a pair of chaise longues and a rattan swing towards the window, providing a sweet spot to take in both the sun and the views. 
5. Turn a screened porch into a sunroom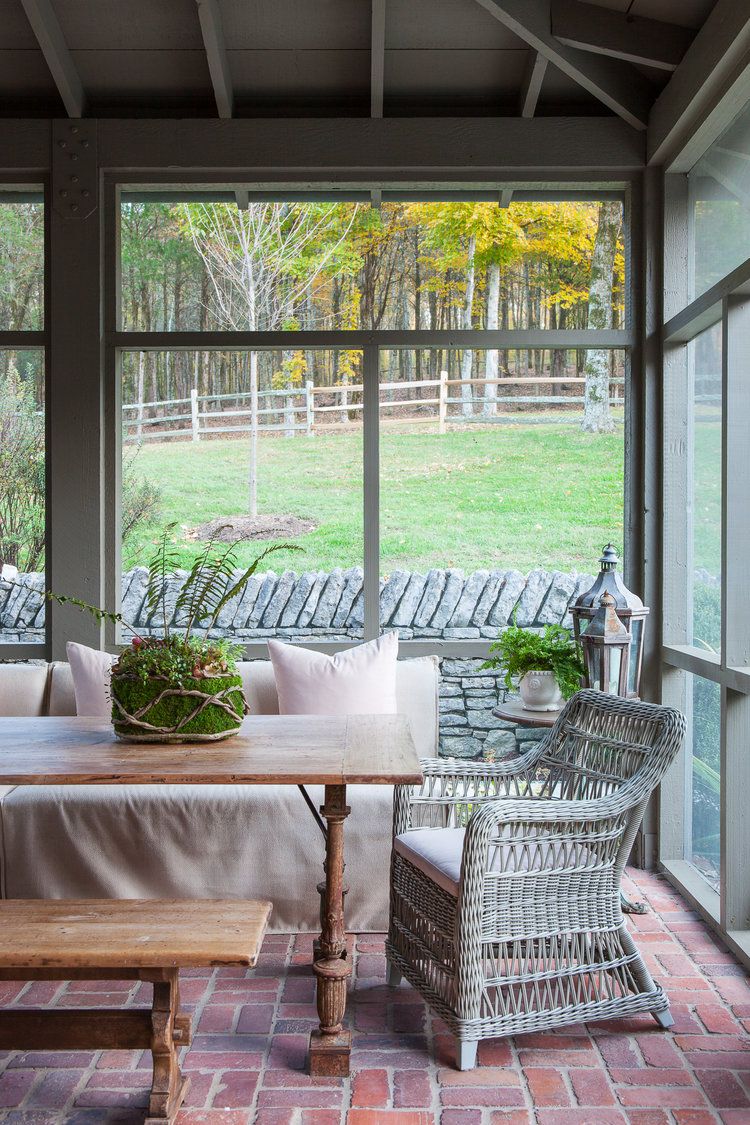 If you already have a screened-in porch or are looking at front porch ideas that are enclosed, you're just a few steps away from a sunroom you can enjoy for much of the year. 
When the summer season is over, extend the life of your porch with tempered glass windows or vinyl glazing, which will help protect the space from the elements like wind, snow, and cold. Depending on the climate where you live, this simple addition can convert your porch to a three-seasons sunroom, or be enough to enjoy your new sunroom year round.
The porch-meets-sunroom above is by Rachel Halvorson.
6. Let the light in from all angles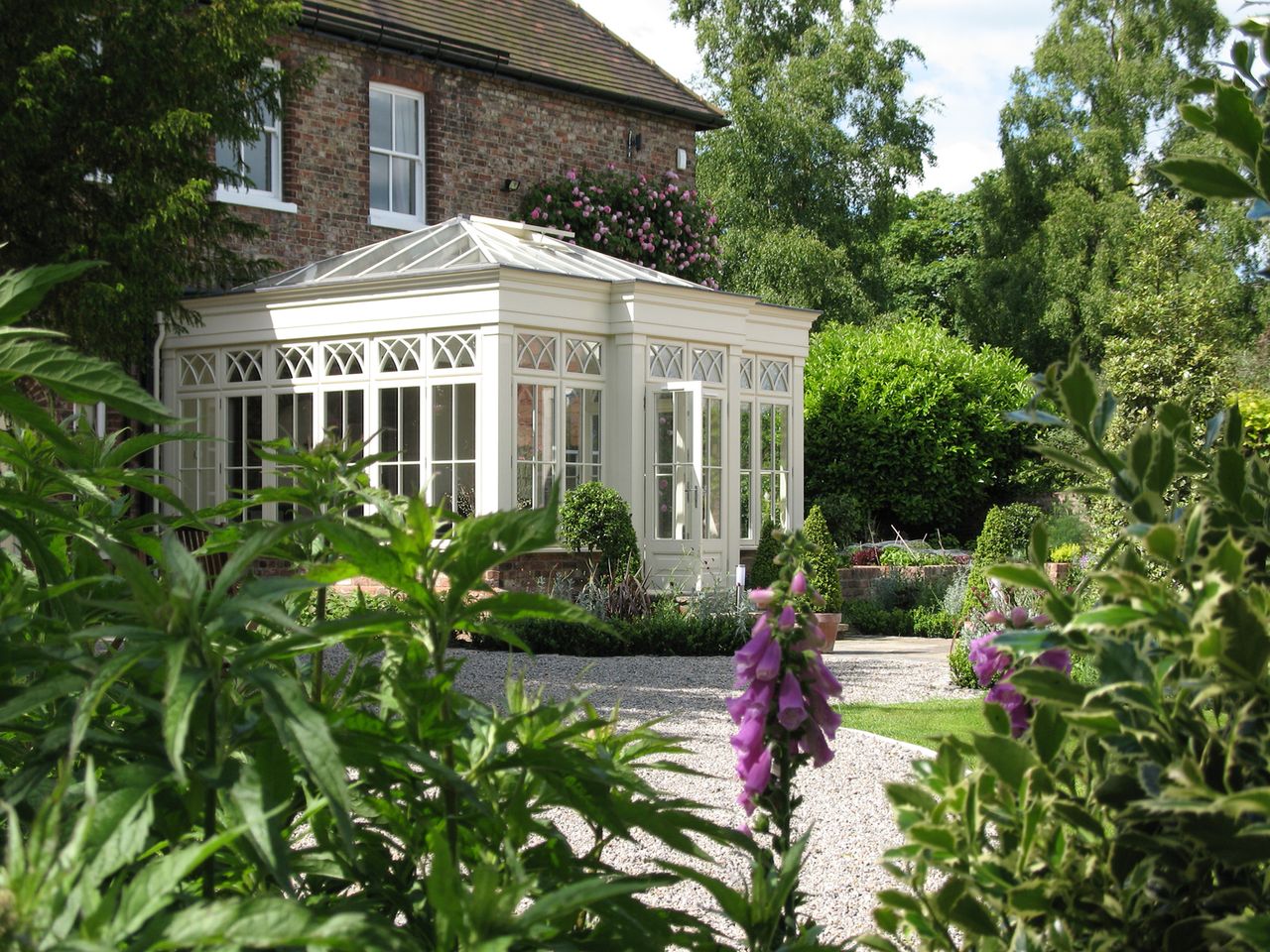 Floor-to-ceiling windows are a requisite sunroom idea, but if you're looking to let even more light in, add skylights or a glass ceiling to the space. 
Adding a glass roof to your sunroom is also a classic conservatory idea, so take a cue from the sunroom's gussied-up cousin and fill the room with plants. It'll only add to the sense of escape. 
7. Extend your living space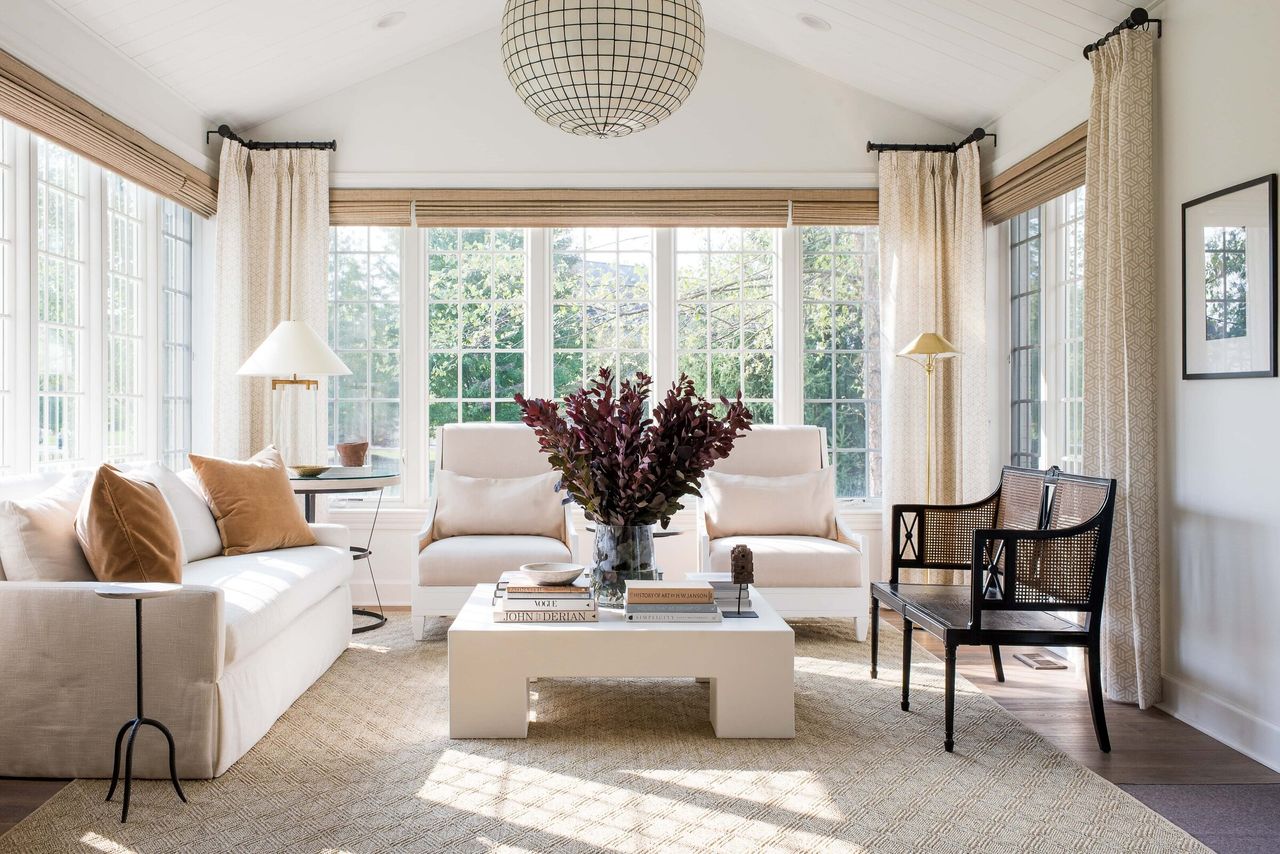 While some sunrooms are fully finished bonus rooms with lots of windows, others are glorified patio ideas; think brick pavers with walls and a roof. If yours is the latter, consider adding insulation and a flooring that's more traditionally suited to indoors. 
This will take your sunroom from a space you use only when it's warm, to a year-round living area that can add valuable square footage to your home. Plus, what space is better suited to a living room than one that's drenched with light?
Above, Indianapolis-based designer Whittney Parkinson turned her client's dated sunroom into a showpiece in the home thanks to a statement light fixture and a peaceful, pale neutral palette. 
8. Paint it black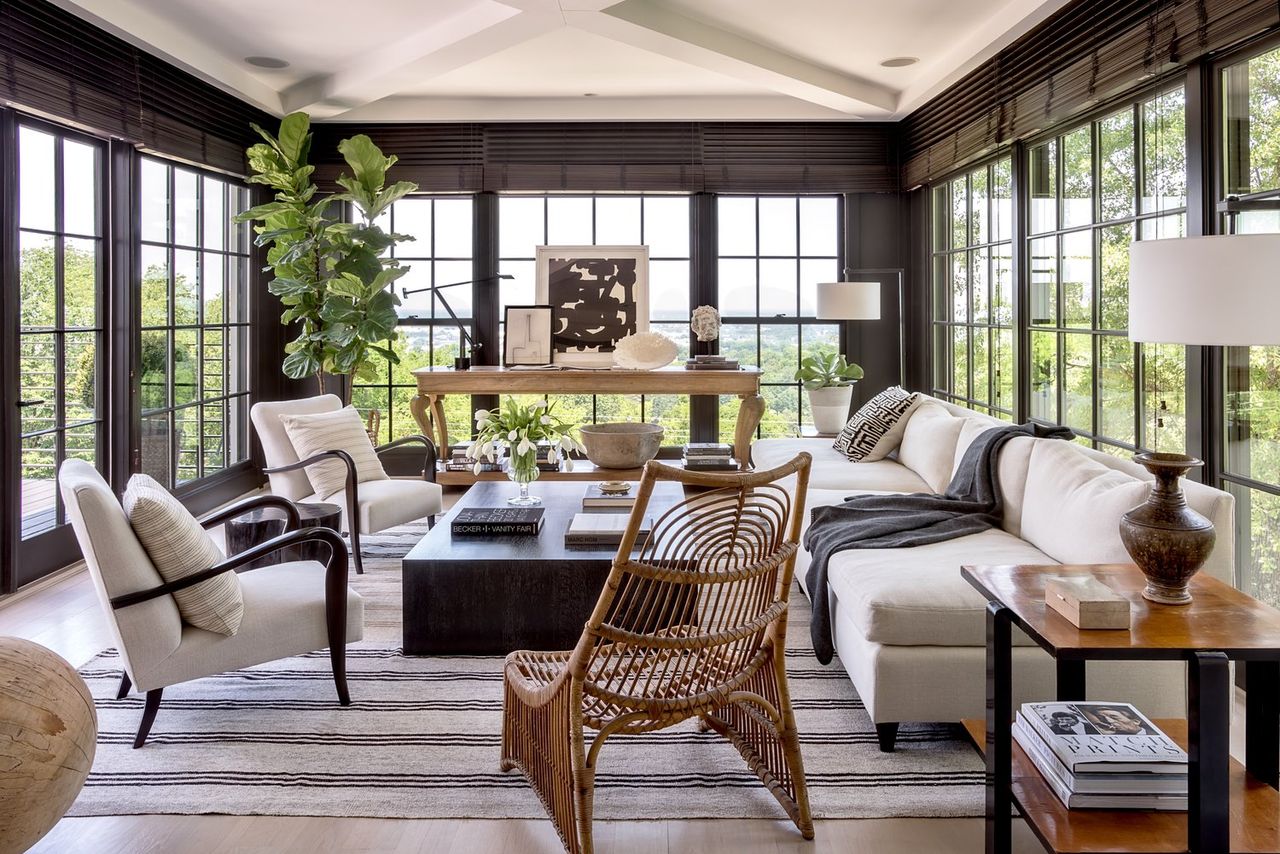 'The benefit of painting a sunroom black – from the walls to the framing of the windows – is that the black recedes visually, allowing the colors in the garden beyond to advance,' says Homes & Gardens' Editor in Chief. 'This is a great way to really bring the outdoors in. 
'However, if you are going to do this, I would advise choosing pale-colored furnishings and flooring, and to keep the ceiling light; this will allow the room to feel bright, despite the moody wall color.'
9. Add a pool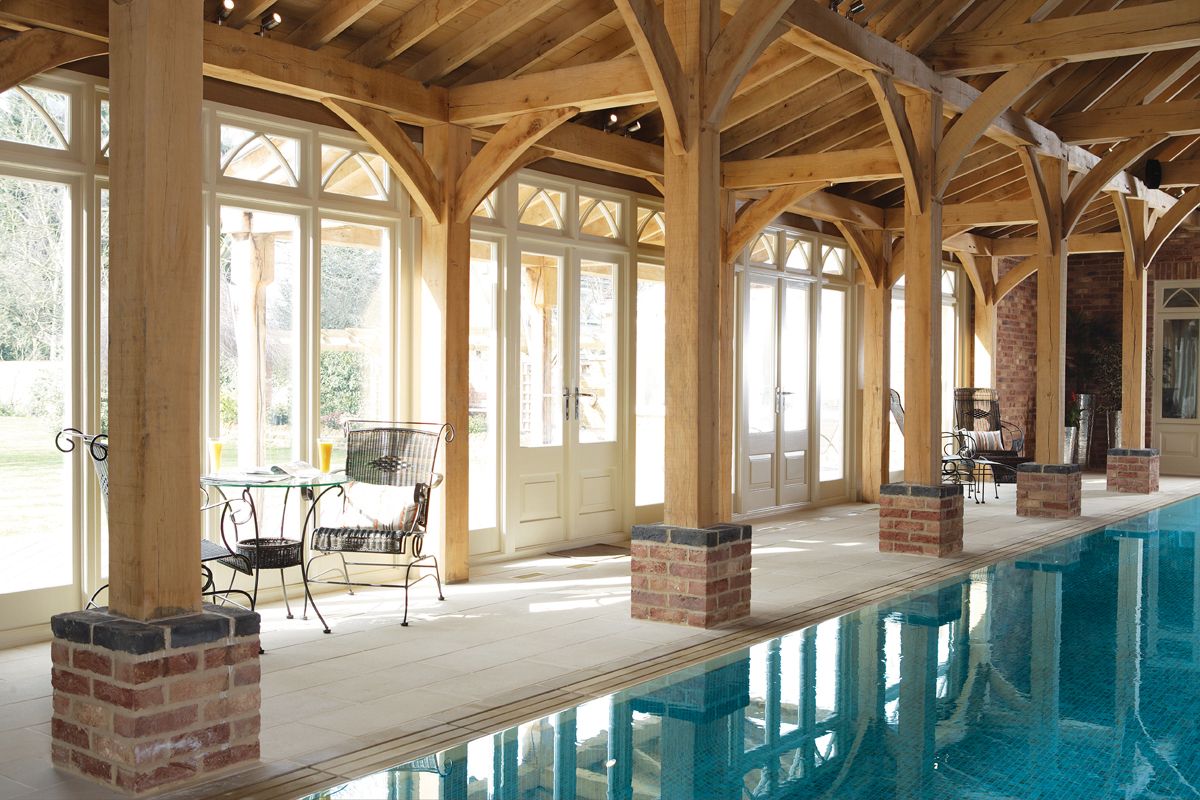 Love the water? You might like to combine pool house ideas with sunroom ideas. If your home addition costs allow, you really won't find a better sunroom idea than adding a pool to your indoor-outdoor oasis, like in this dream-worthy space by Connecticut-based Parish Conservatories. For the ultimate year-round enjoyment, add oversized windows or doors that can be opened up during warmer months to take advantage of good weather.
Inspired to take a more creative direction with your sunroom? Parish Conservatories' Paul Zec says the company gets all manner of outside-the-box requests for its additions. 'We build our sunrooms for all kinds of different uses, like orangeries, working greenhouses, conservatories, kitchens and, yes, pool and hot tub covers,' he says.
10. Create a sunroom breakfast nook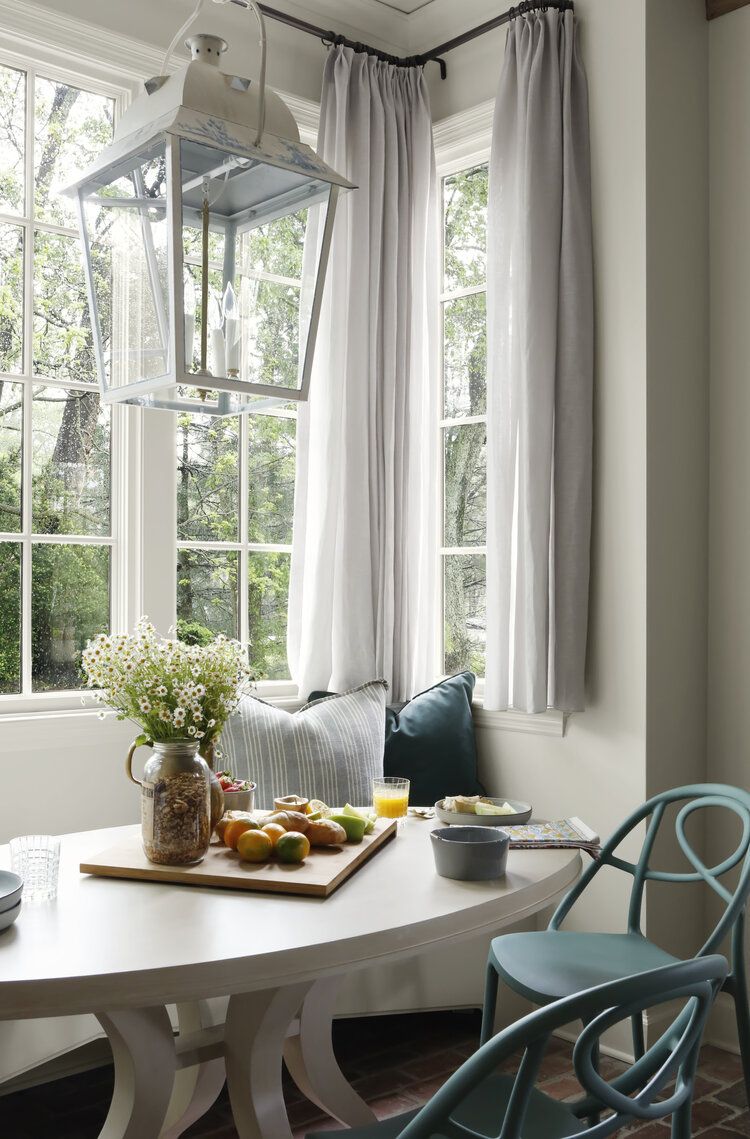 If your sunroom is on the small side, consider using the area as a breakfast nook. Take a cue from this Hamptons home by Rachel Halvorson, and add built-in banquette seating around the perimeter of the room, a pedestal table in the center, and a bold light fixture above for a smart setup. 
The result is a casual alternative to a formal dining room, and your new favorite spot for morning coffee. 
11. Consider a detached sunroom idea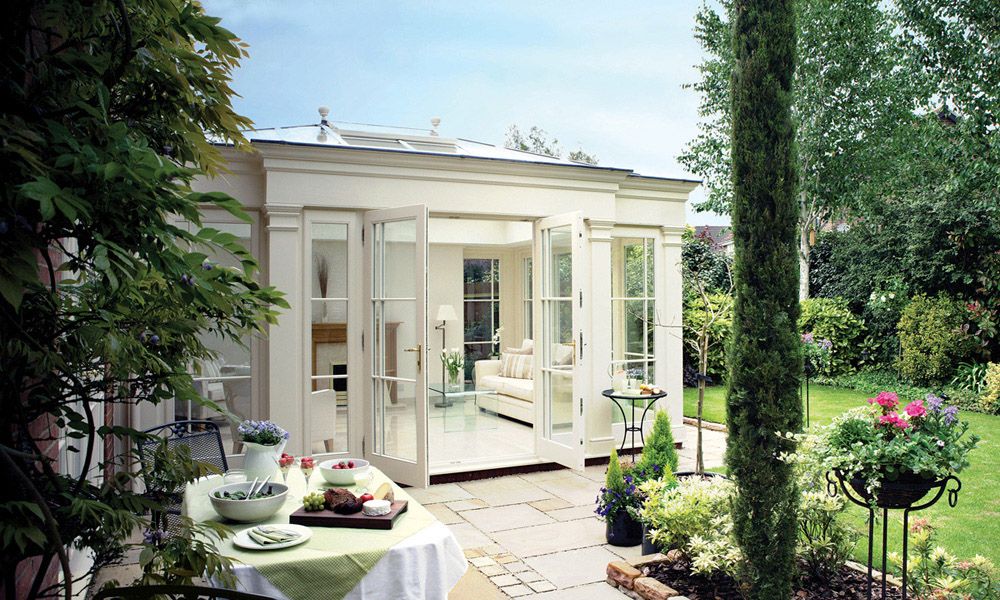 Traditionally, a sunroom is attached to your home, but it doesn't have to be. If you have the space in your yard or garden, consider adding your sunroom as a freestanding structure – or garden room, as they're called in the UK. This only elevates its status as a retreat, and offers the perfect solution for a home office or gym, or a quiet spot for reading or reflection. 
12. Go for a minimalist sunroom scheme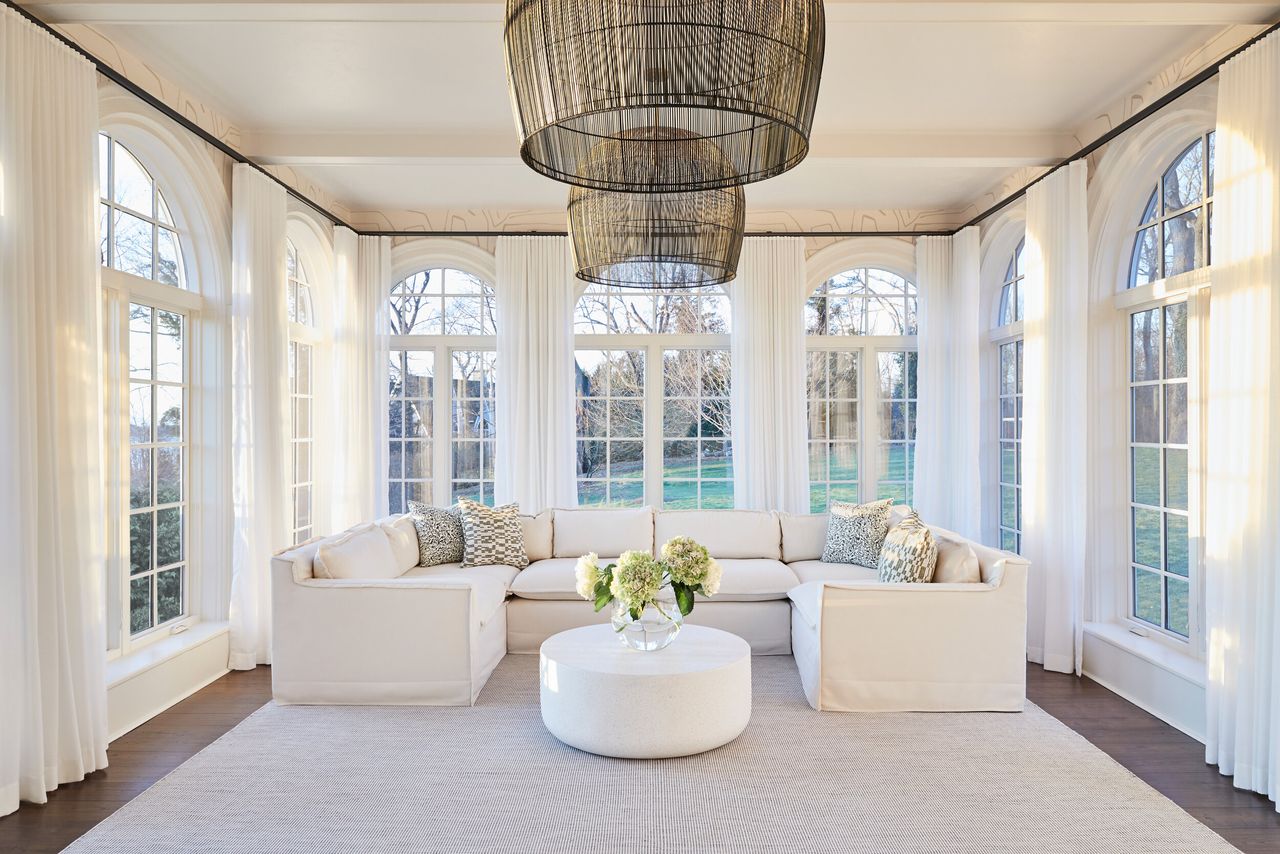 In this Connecticut sunroom, designer Chango & Co.'s well-edited furniture selection creates a calming atmosphere free of any visual clutter. At the same time, larger furniture silhouettes ensure the space is still cozy, while black drapery hardware and a pair of oversized pendants add just enough contrast to keep things interesting. 
13. Take cues from the outdoors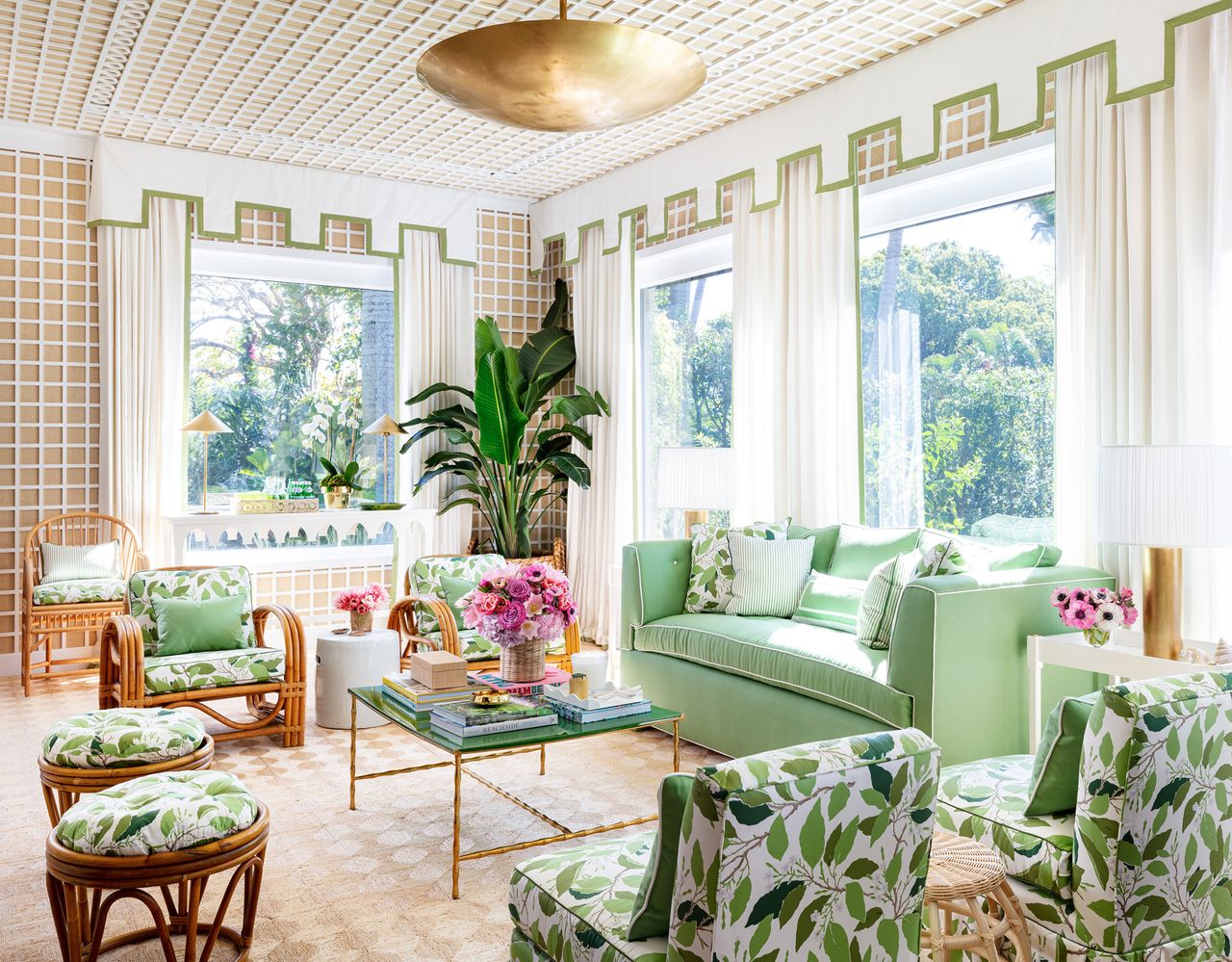 Take a cue from the view beyond the sunroom windows with sunroom decor that blends indoors and out. 
When designing the above room for the 2022 Kips Bay Decorator Show House Palm Beach, designer Paloma Contreras says she chose 'a fresh color palette of green and white to beckon the outdoors in.' 
Crisp botanical prints and rattan furniture add to the outside-in vibe. 
What are the best sunroom furniture ideas?
The options for furnishing your sunroom are almost endless. To help you whittle down your sunroom furniture ideas, here are a few of our favorites.
Choose outdoor furniture
If you live in an especially warm or sunny climate and plan to spend a lot of time in the sunroom with the windows wide open, opt for outdoor furniture. Classic outdoor materials like wicker and teak will give your indoor-outdoor room vacation vibes, and the fabrics will be better suited to stand up to the UV rays flooding in.
Make it a home office
If your sunroom is an addition or ancillary to your main living space, they make an excellent home office space, especially if there's a door that can be closed. If your sunroom is large, give it a dual-purpose with a desk and a separate sitting area.
Go for all-white furnishings
There are a few reasons that white just works in a sunroom. For one, sunlight can fade fabrics, so white eliminates any worry over sun bleaching. Plus, white reflects light and will make your whole room feel that much brighter. If you're worried about kids and pets, choose a performance fabric with a tight weave.
Add a cozy sectional 
Everyone loves a sunny spot, so why not make room for the whole family with a large sectional sofa? Add a TV to create a light-filled lounge, or keep it a tech-free zone for rest, reading, and relaxation.
How much does a sunroom cost
If you're building your sunroom from scratch or planning one as part of a new construction, you'll need to set a budget for the space. So how much does a sunroom cost?
Like all construction projects, the range is wide and depends on the size of your space and the finishes you choose.
According to Home Advisor, the average cost to build a simple covered patio enclosure ranges from around $8,000 to over $25,000, with the average national cost hovering around $16,000. If you're building a sunroom as part of a home addition, sunroom costs average just over $46,000.